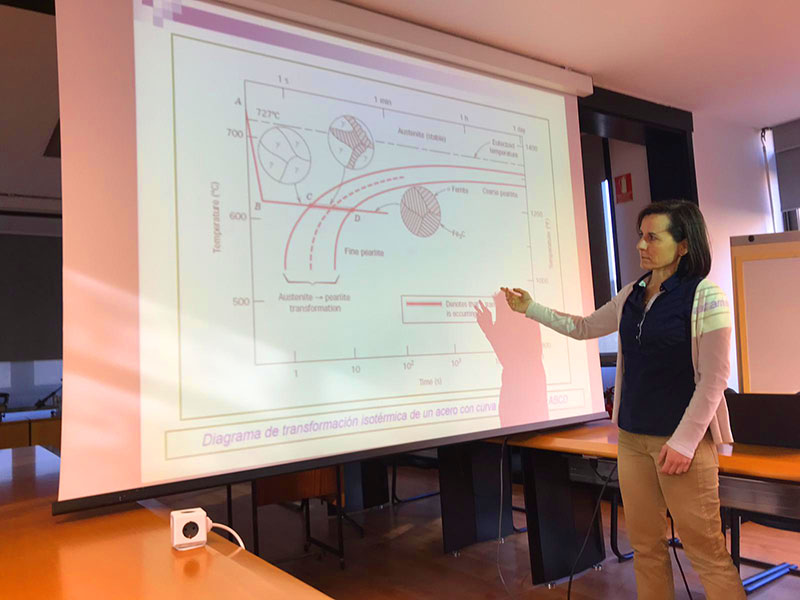 Sidenor's collaboration with EHU/UPV has taken a further step. Within the framework of the master, Juanjo Laraudogoitia, head of Sidenor R&D, and Zuriñe Idoyaga, main product researcher, have been teaching key related training contents since November 2018.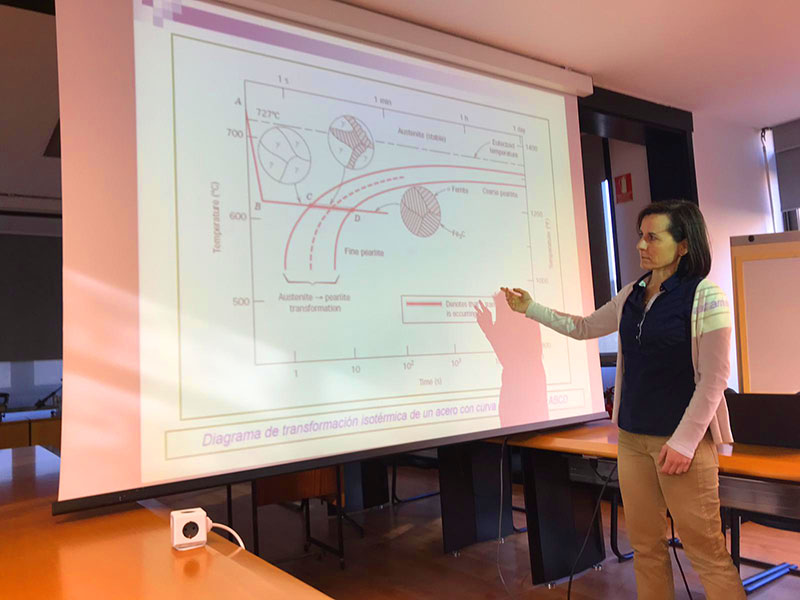 For each topic, the two-day sessions start with basic metallurgy knowledge, such as iron-carbon phase diagram or heat treatment of steels, before progressively adding more complexity and real knowledge of the manufacturing process and concluding with special steel products and examples of final applications. Sidenor R&D is a non-profit subsidiary company with more than 30 years of experience, whose vision is to be the metallurgical reference for both Sidenor and its customers. The activity of Sidenor R&D focuses on increasing competitiveness through improvements and innovations in Quality, Costs, Productivity and New Products Developments with our customers.
The master aims at training professionals in engineering (educational environments) and research (scientific environments), while focusing on the students' specific interests by means of a training program which, based on materials science, deals with correlations between production/manufacturing, structure/properties, selection and design.
This master leads directly to the doctoral program in Engineering of Materials and Sustainable Processes.
More information is available at: https://www.ehu.eus/es/web/master/master-ingenieria-materiales-avanzados