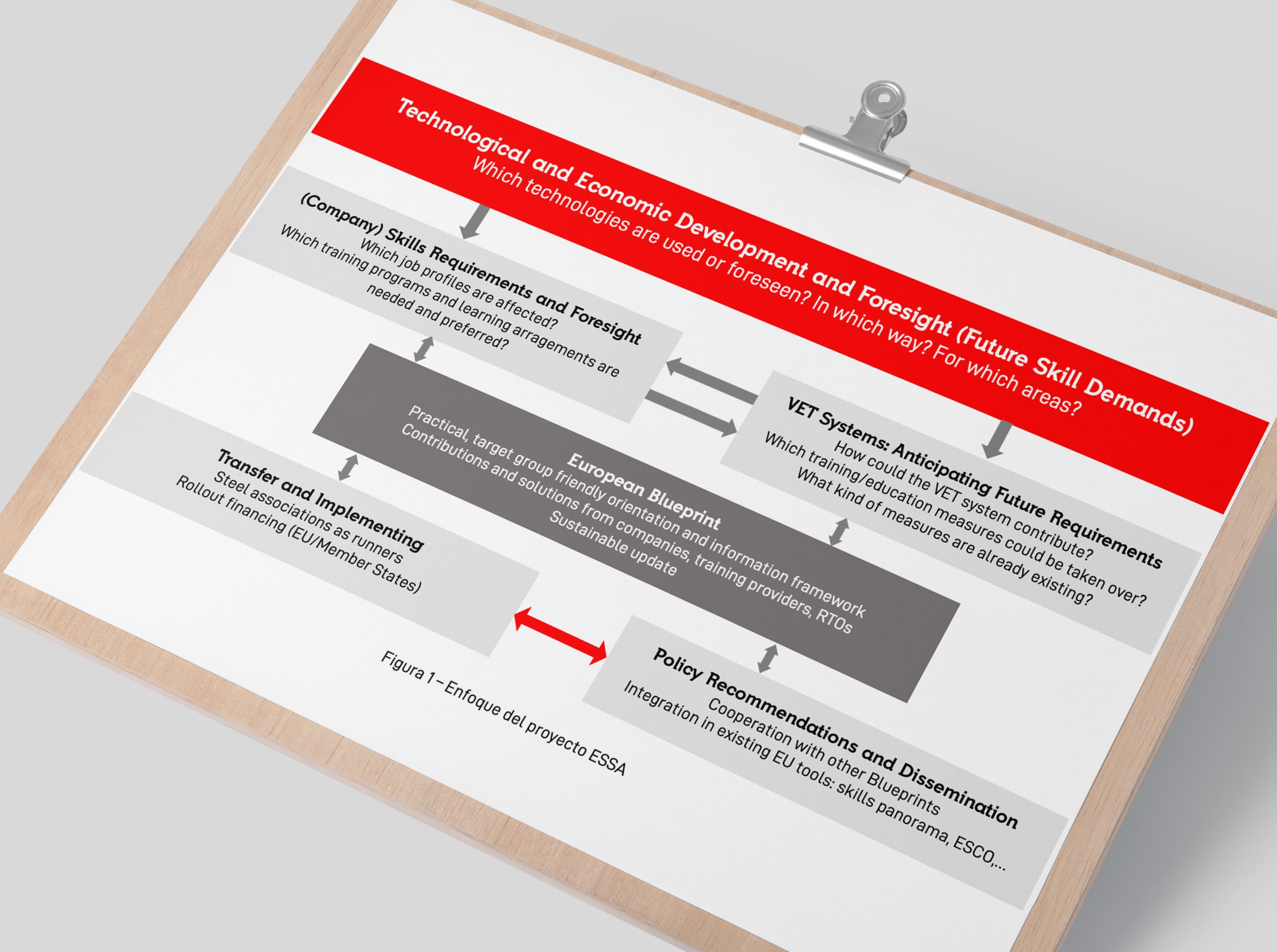 The steel industry is facing rapid and constant changes due to the industrial revolution: Industry 4.0. The fast growth of digitization has deeply transformed the dynamics of the main industries, including steel, and has affected the operating modes of the organizations. A competent and multi-skilled workforce, which is able to deal with the adoption of advanced technologies, is a key condition for meeting the challenge of Industry 4.0. This can only be achieved by approaching and forecasting the future skills needs of the sector and by updating the qualifications, knowledge and skills of its workforce.
The ESSA project, in which Sidenor participates as a leader of "work package 3", "Industry Steel Requirements", is meant as a sectoral and academic guidance which identifies skills shortages in the current professional training programmes and the possible strategies aiming at overcoming them, so that people might be trained and acquire the skills which will be required in the close future by the industry related to steel.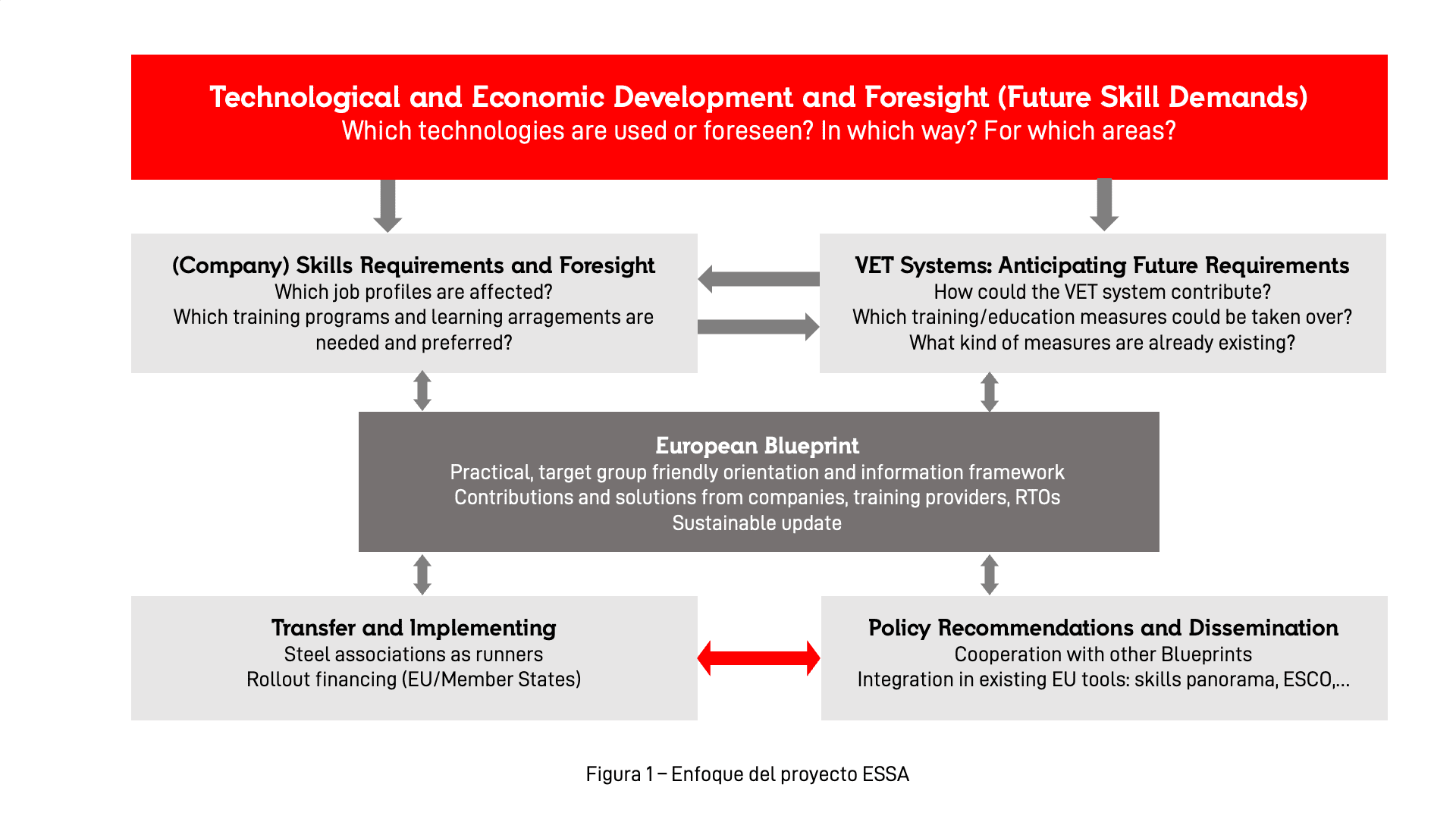 Sidenor's mission is to perform a proactive adjustment, driven by the steel industry, of future workforce skills demands and, thus, to define new requirements in terms of training and study plans, including new implementation ways in the short term both in companies and in education and training institutions.
At the end of August of this year, the second milestone of the project was finalized, with the delivery of the new version of "deliverable 3.2" "Company Skills Requirements and Foresight", which is led by Sidenor.
In this new version, the identification of the workforce skills needs in the European steel sector and the definition and description of professional profiles were thoroughly examined.
In addition, a detailed definition of the various skills categories was established and used in order to create the ESSA skills evaluation questionnaire.
Together with the Steel University and the leaders of "work package" 4 and 5, we are working on the implementation of the methodology named "Pipeline for the Learning Outcomes". This methodology aims at connecting the general approach based on the identification of the workforce skills needs in the European steel sector with the specific descriptions of learning outcomes that are necessary to analyse the education and training programmes and thus define new requirements in terms of training and study plans.
The main European steel companies and research, education and training institutions as well as experts in technology, education, training, human resources and economy participate in the ESSA project. Social partners at EU (such as EUROFER and industriALL), national (such as UNESID) or regional level (such as SIDEREX) also take part in the project.
The points mentioned will contribute to increasing the attractiveness of the steel industry and professional careers in this sector for talented people, developing talent management and recruitment tools.