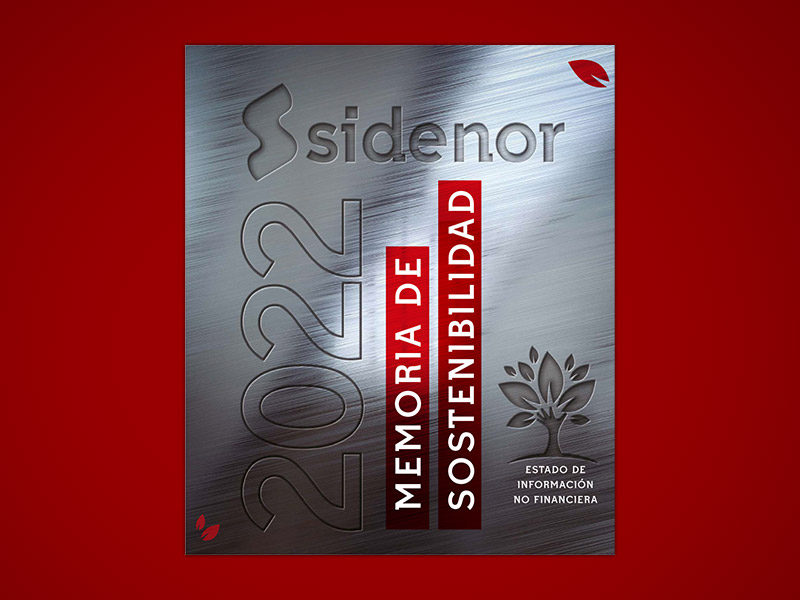 Once again this year, we publish the Sustainability Report – Non-Financial Information Statement 2022.
In this 2022 report, we express our ESG (Environment, Social, Governance) commitment in view of the three big challenges brought by sustainable development: economic, social and environmental sustainability.
Do you know the six axes of this report?



Respect for the local community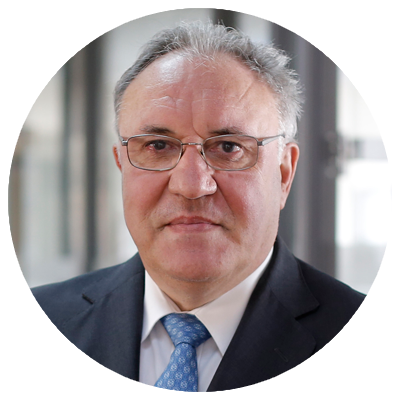 José Antonio Jainaga
Sidenor Chairman
Letter from our Chairman
2022 has been one of the most turbulent years in our entire history – a year marked by utter volatility, as well as a degree of uncertainty that we had never experienced before.
The nightmare of COVID was not behind us yet as we suddenly found ourselves immersed in a war on the borders of Europe and had to face an unprecedented energy crisis, which shook many companies. To complete the picture, our economy was strained by unbridled inflation and rising interest rates.
Challenges were therefore many, and of all types – geopolitics, energy, economy… and yet, in spite of this adverse setting, and thanks to the work of all, we obtained excellent results which underpinned – even more – our financial strength.
In the face of the uncertainty which seems to have settled in the economy, and therefore in our activities, Sidenor has decided to resolutely take the route towards diversification – in customers, sectors and products. Over the past 20 years, we have particularly relied on the automotive industry; now, without leaving this market which will remain essential to us, we will grow in other sectors such as onshore and offshore wind power, mechanical construction, railway… Diversification will undoubtedly be one of Sidenor's identifying features in the next decade. We will maintain and extend our ESG commitment with a view to ensuring our profitability and sustainability in the long term, and with a special focus on decarbonization. The action plan we have deployed throughout the entire Company is unquestionably bearing results; in this respect, we are already very close to reaching the objectives we had set for 2030 in terms of CO2 emission reduction.
In 2017, we decided to perform a profound technological transformation in our Company. For this purpose, we carried out significant investments, mainly in the rolling mill of Basauri, which, some years later, lifted us to the top of European special steel producers. During the complex health crisis period, in which many industries experienced a disruption in their supply chains (with the corresponding supply problems), Sidenor was able to convey trust to its customers, ensuring product quality and reliability in supply.
Our image in Europe gained a very positive momentum, whose effects are already reflected in our market share. In the next 5 years, we will conclude our technological transformation with a series of investment projects on which we are currently working.
In essence, we are on the path towards consolidating our financial strength in order to address the coming years – which will undoubtedly be challenging – in a strong position.
Innovation for further growth
Each year, we make significant investments in innovation, which is one of the pillars of our activity. Our R&D center, one of the largest in the European steel sector, enables us to develop new technologies and products which help us meet the needs of our customers.
Along the same lines, we are transforming Sidenor so as to become a reference with regard to Industry 4.0, improving and digitizing our production processes for better efficiency, safety and quality in order to become increasingly competitive.
At Sidenor, we do not only pay attention to what we do, but also to how we do it. For years, sustainability has been integrated in the entire value chain. For this purpose, we support projects and initiatives which generate more responsible practices and bring value to the society. At Sidenor, we work in favor of sustainability in various action areas: people, environment, society, ethics and business transparency.
Sidenor and the Sustainable Development Goals
SDGs are a universal call on governments, society and companies to endorse compliance with the United Nations 2030 Agenda. At Sidenor, we adhere to this initiative by fostering these objectives, notably:
Goal 3: Improving the safety and health of the people who work in our facilities is a constant commitment in the Company. In addition, Sidenor has launched the Health Company project in order to promote the development of healthy habit among our workers.
Goal 4: We promote the training of employees and young people in our surroundings so that they might acquire skills that are key to our business and future employment demands.
Goal 5: Our policies enable us to offer equal chances to all people and reject all types of discrimination based on gender, race or religion. In 2018, this approach led to the signature of Sidenor's first Equality Plan, which is currently in force.
Goal 9: The innobars concept by Sidenor ensures the application of the knowledge acquired thanks to over 30 years of experience in our R&D department regarding the development of sustainable and safe products and processes, manufacturing in modernized facilities and the use of the latest possibilities of Industry 4.0, finding solutions for our customers' needs and significantly exceeding their value expectations.
Goal 12: We implement the principle of continuous improvement in the use of raw materials in order to use them in a responsible manner, while committing to recovering an increasing percentage of the waste that we generate.
Goal 13: We are committed to reducing our carbon footprint by entering into measurable commitments.
At Sidenor, we are building, in collaboration with all actors of our value chain, a path towards achieving business excellence in order to continue growing in a sustainable way and secure our future.