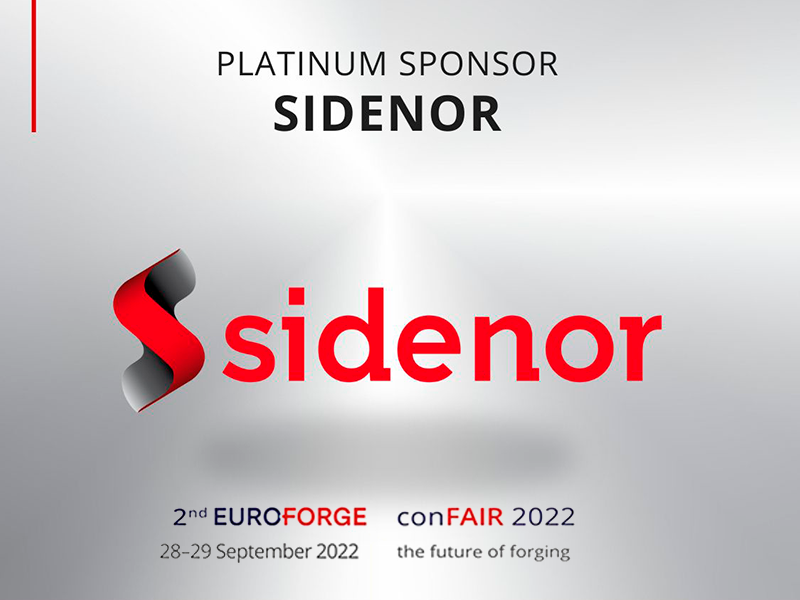 Sidenor will attend the second edition of the EUROFORGE conFAIR 2022. This conference and exhibition is designed for suppliers and partners in the forging industry.
EUROFORGE conFAIR 2022 will take place in the Palacio Euskalduna in Bilbao on September 28-29th. The fair will gather the main suppliers and leaders in the forging industry in order to discuss the opportunities and threats of the current industrial megatrends and their effects on the world of forging.
Sidenor, which collaborates this year as a Platinum sponsor to the fair, will not only have its own stand, but will also participate in the conferences, giving a lecture with the title "Our path towards sustainability", which highlights its commitment to the fight against climate change through the decarbonisation of its processes and the implementation of circular economy throughout the entire value chain. At Sidenor, we view this fair as one of the main events in the sector and invite all our customers to visit us.
Found out more about EUROFORGE conFAIR 2022 here.