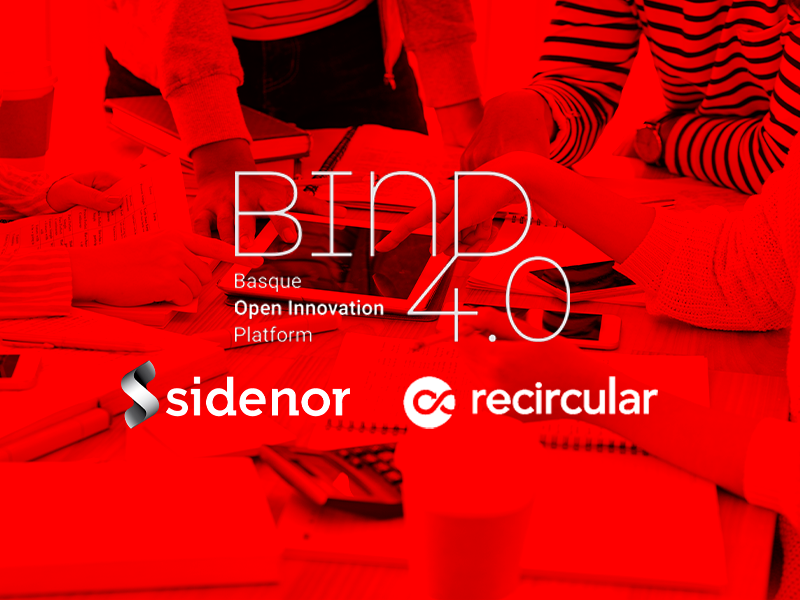 This year, as in previous years, Sidenor participates again in the SPRI's BIND 4.0 Program.
BIND 4.0 is a public-private smart industry open innovative platform, which has been created by the Department of Economic Development, Sustainability and the Environment through the SPRI Group and its platform for the Basque entrepreneurial ecosystem UpEuskadi, which has become an international reference program since its foundation in 2016. Each year, the platform manages to attract the interest of technology start-ups from all over the world, whose main objective is to accelerate their entry into to the market with the help of reference clients, and promotes innovation and the digital transformation of Basque companies by collaborating with the start-ups.
This sixth edition of BIND 4.0 shows an increased interest in this Program, as 772 applications of start-ups from up to 82 different countries were received. The start-ups which will in the end participate in the Program will be known in January and selected by the 65 BIND 4.0 partner companies, among which Sidenor. After an evaluation phase, Sidenor has selected the start-up "Recircular" for the search for new opportunities to valorise our industrial waste.
Recircular is a start-up dedicated to the identification of circular economy opportunities in companies in order to give waste a second life, generating economic savings as well as social and environmental benefits. This collaboration agreement falls within the circular economy strategy, in which Sidenor has set the objective to reach 90% recovery by 2025 and 95% recovery by 2030.