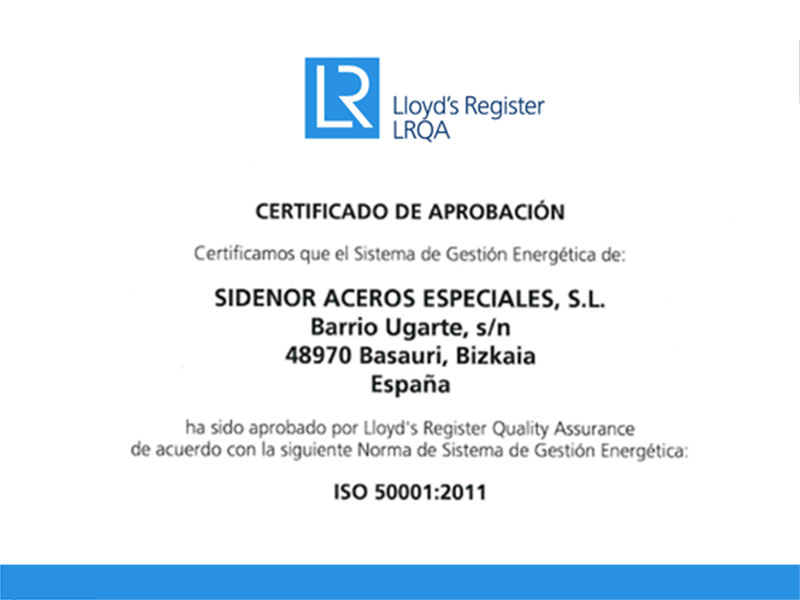 Sidenor Aceros Especiales S.L.U. has obtained the Energy Management System Certification ISO 50001.
ISO 50001 is a voluntary international standard which aims at harmonising requirements related to the implementation of energy management systems in organizations. The final objective is to reduce consumption and costs associated to different energy uses and, thus, also, greenhouse gas emissions, by means of orderly management.
As expressed in ISO's announcement: "Win the energy challenge with ISO 50001", implementing this standard "can make a positive difference for organizations of all types in the very near future, while supporting longer-term efforts for improved energy technologies". For Sidenor, this certification is just a further step towards strengthening its environmental commitment and strategy.