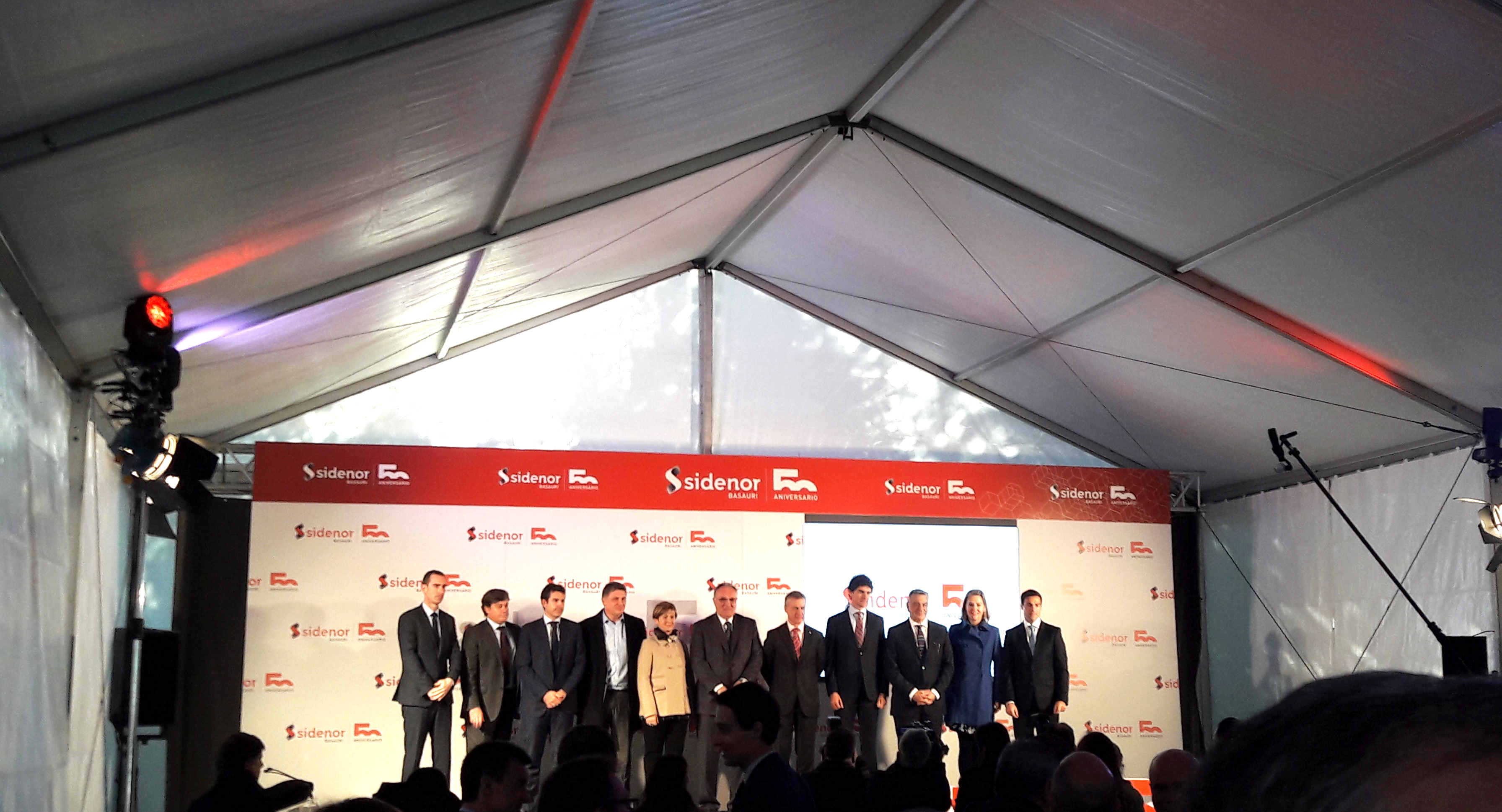 The plant, known as the "City of Steel", opened in 1967 with an initial production capacity of 90,000 tons per year. Following an investment of 40 million euros, the new premises inaugurated today will provide access to new markets.
The plant of Sidenor Basauri, known as the "City of Steel", celebrates its 50th anniversary with the inauguration of new premises. Following an investment of 40 million euros, a new rolling mill and a new furnace have been inaugurated. Sidenor Basauri, which started half a century ago with 90,000 tons per year, now has the capacity to process and complete 300,000 tons per year at the Basauri plant, in addition to a steel production capacity of more than 900,000 tons per year, 10 times higher than the initial one.
This investment enables Sidenor to access new markets which it could not access before, as well as to improve the quality of its products, reduce waste and increase productivity, with the final aim of improving competitiveness and keeping Sidenor at the forefront of the sector.
The new premises were inaugurated by Iñigo Urkullu, President of the Basque Government, Unai Rementeria, the Deputy General of Bizkaia, Andoni Busquet, the mayor of Basauri, Arantxa Tapia, the counsellor for economic development and competitiveness, Imanol Pradales, member of the Provincial Council responsible for economic development, as well as Sidenor's chairman, José Antonio Jainaga, and other directors of the company.
Basauri Sidenor's 50 years of existence have been marked by a constant contribution to the industry, as well as wealth and employment generation throughout the Basque Country. People working at Sidenor Basauri come from various steel, forging and stamping companies in the Basque Country. The plant, which started with 150 employees, now employs more than 900 people.