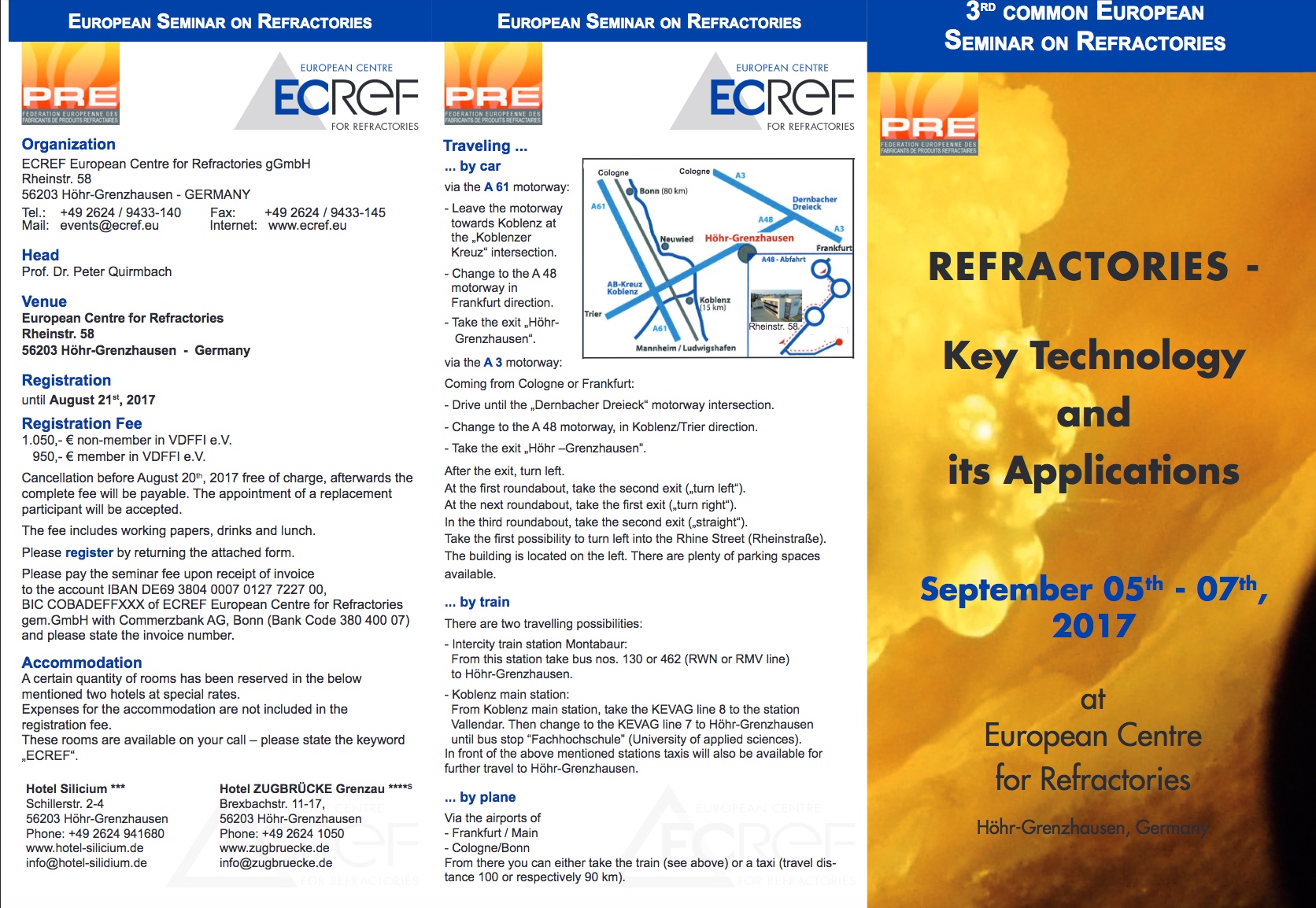 Sidenor participates in the Seminar on "Key Technology and Refractory Applications"
Sidenor participates in the next European Seminar on Refractories, which is held in Höhr-Grenzhausen (Germany) from September 5th to 7th, 2017 and organised by the ECREF (European Centre for Refractories). Topics related to the scientific basis of refractory materials and their various applications for the glass, ceramics, foundry and steel industry are introduced throughout the seminar and 16 presentations.
Sidenor R&D is involved in the preparation of a project proposal for the European LIFE programme, entitled "SYSTEMATIC AND INTEGRAL VALORIZATION OF REFRACTARIES UNDER THE "5R" APPROACH – 5REFRACT", and the content of the seminar will be of great interest.
More information is available here