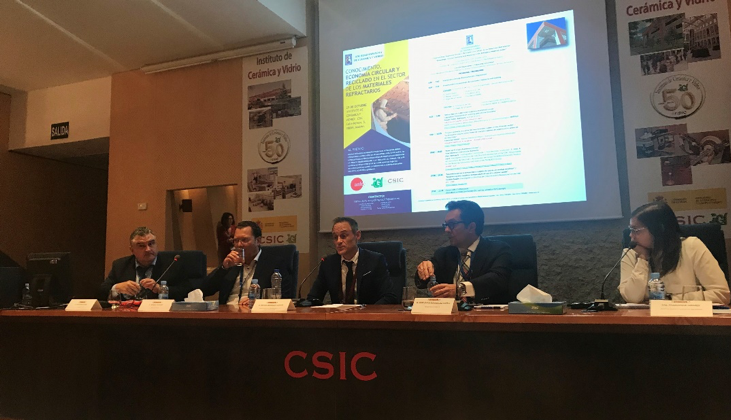 Last Wednesday, October 23d, the Seminar organised by the Refractories Department of the Spanish Society of Ceramics and Glass (SECV) took place in Madrid:
"Knowledge, circular economy and Recycling in the area of Refractory Materials"
The event is a gathering point where the industry, the academy and the government can share knowledge and experience on the recycling and valorisation of refractory waste.

On behalf of Sidenor, David Maza gave the following presentation:
 "Systematic and Integral valorisation of refractory wastes under a 5R approach", in order to disseminate knowledge in this matter, which is the main objective of the 5RefrAct project in the Programa LIFE .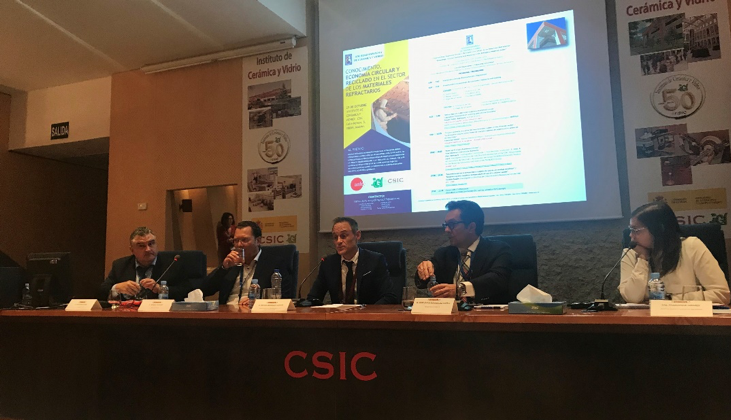 The debate was welcomed by all participants, who repeatedly highlighted Sidenor's good practices as well as its specific role, as a steel company, in this area.
As a matter of fact, David took part in the rounded table which designed the event's organisation and closed the Seminar's programme.