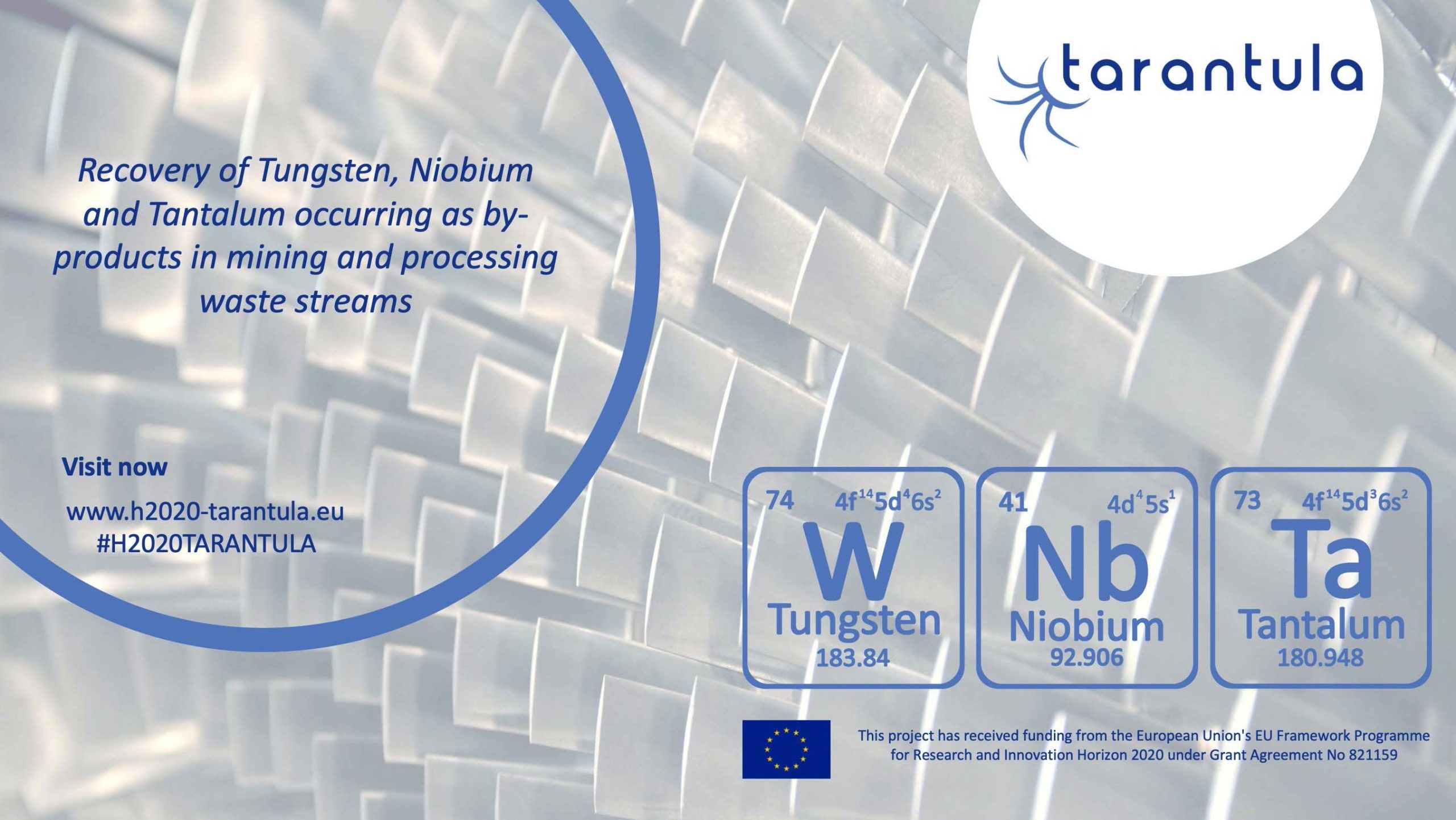 Refractory metals such as tungsten (W), niobium (Nb) and tantalum (Ta) are excellent heat and electricity conductors and have a high corrosion resistance, which has resulted in increased demand worldwide. On the basis of their economic importance and supply risk, the European Union classifies such elements as "Critical Raw Materials". Supply currently depends on external imports, in spite of the fact that small fractions of these essential metals are disposed of as industrial and mining waste in Europe.
TARANTULA's general objective is the sustainable recovery of refractory metals (W, Nb and Ta) from low-quality waste, by developing a set of innovative, efficient and flexible metallurgical technologies which enable progress towards circular economy. After a systematic laboratory assessment of the various concentration and recovery methods, the most promising technologies will be upscaled to industrial prototype level. SIDENOR R&D will participate in the prototype validation step, analysing the feasibility of using the Nb obtained within the framework of TARANTULA for the production of special steels.

The TARANTULA project is entirely supported by the Horizon 2020 programme within the "Societal Challenges" tender in the specific category "New technologies for the enhanced recovery of by-products". With an overall budget of 6.9 million euros, it started in June 2019 and will last 48 months.
The consortium is composed of 16 partners from 6 various countries, with a high Spanish participation. Further information is available on the website: https://h2020-tarantula.eu/ and on LinkedIn: www.linkedin.com/company/h2020-tarantula .