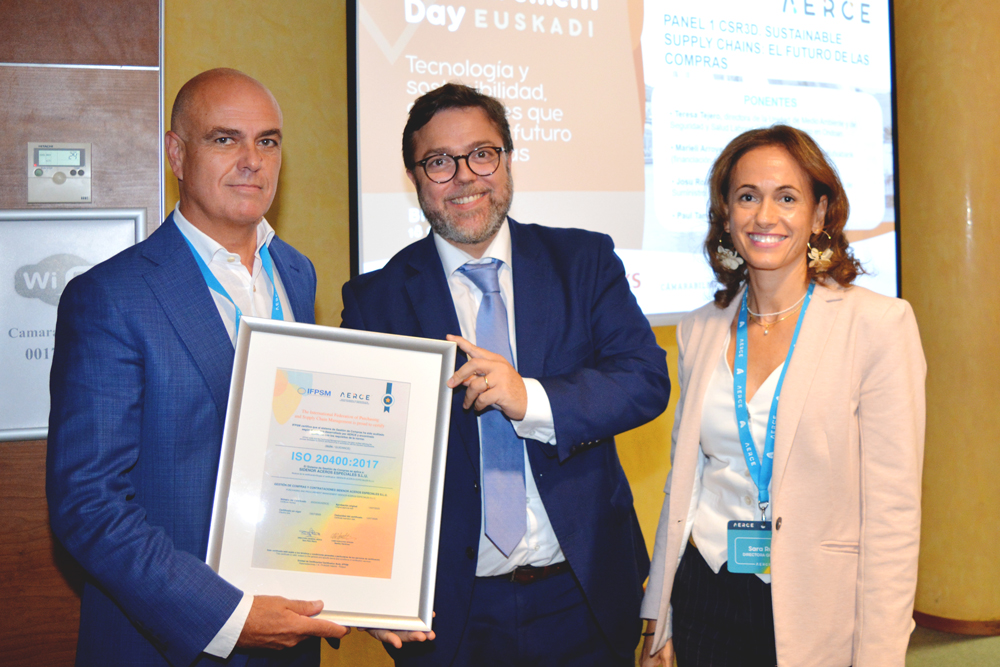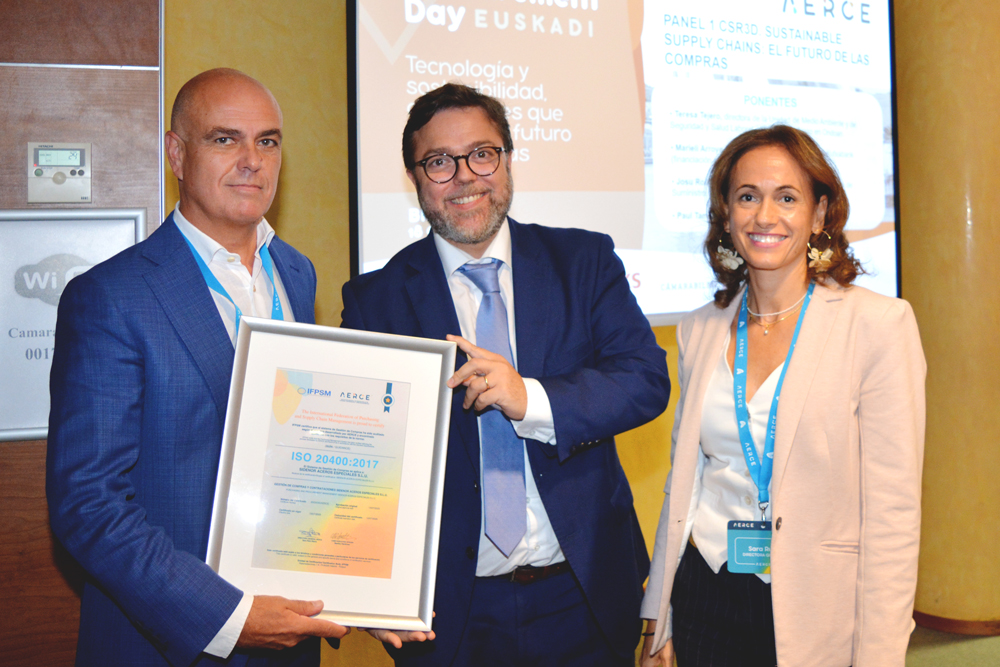 The company was awarded this distinction, which demonstrates its commitment to sustainability, by the Spanish Association of Purchasing, Contracting and Procurement Professionals
Sidenor, an entity committed to the economic and social development of the regions in which it operates, has reached a significant milestone in its history, becoming the first steelmaking company in Euskadi to obtain the ISO 20400 certification. This distinction, awarded by the Spanish Association of Purchasing, Contracting and Procurement Professionals, AERCE, supports the company's commitment to sustainable and efficient purchase management.
The certification was awarded during the Procurement Day Euskadi, organized by AERCE some weeks ago in Bilbao's Chamber. This achievement highlights Sidenor's commitment to the value chain, which encompasses both its business activity and the way it performs it, including the purchase department's work.
Risk monitoring
Obtaining the ISO 20400 certification represents a milestone, which has been reached thanks to the effort and dedication of the company in the area of sustainability. Over the years, Sidenor has been adapting its purchase policies and strategies in order to comply with strict sustainability criteria. In addition, the company has prioritized collaboration with suppliers which are committed to environmental social and corporate governance (ESG) practices, thus reducing risks in its value chain.
In order to ensure constant risk monitoring in the value chain, the company uses the GoSupply platform, a tool which allows for accurate and real-time monitoring of its operations. The platform provides a detailed assessment of suppliers, giving ratings based on their degree of compliance with standards, regulations and internal policies, in addition to issuing warnings on possible sanctions or adverse events.
This way, Sidenor makes sure it develops a sustainable activity, with more responsible practices which add value to the whole society, with a constant focus on people, the environment, ethics and corporate transparency.