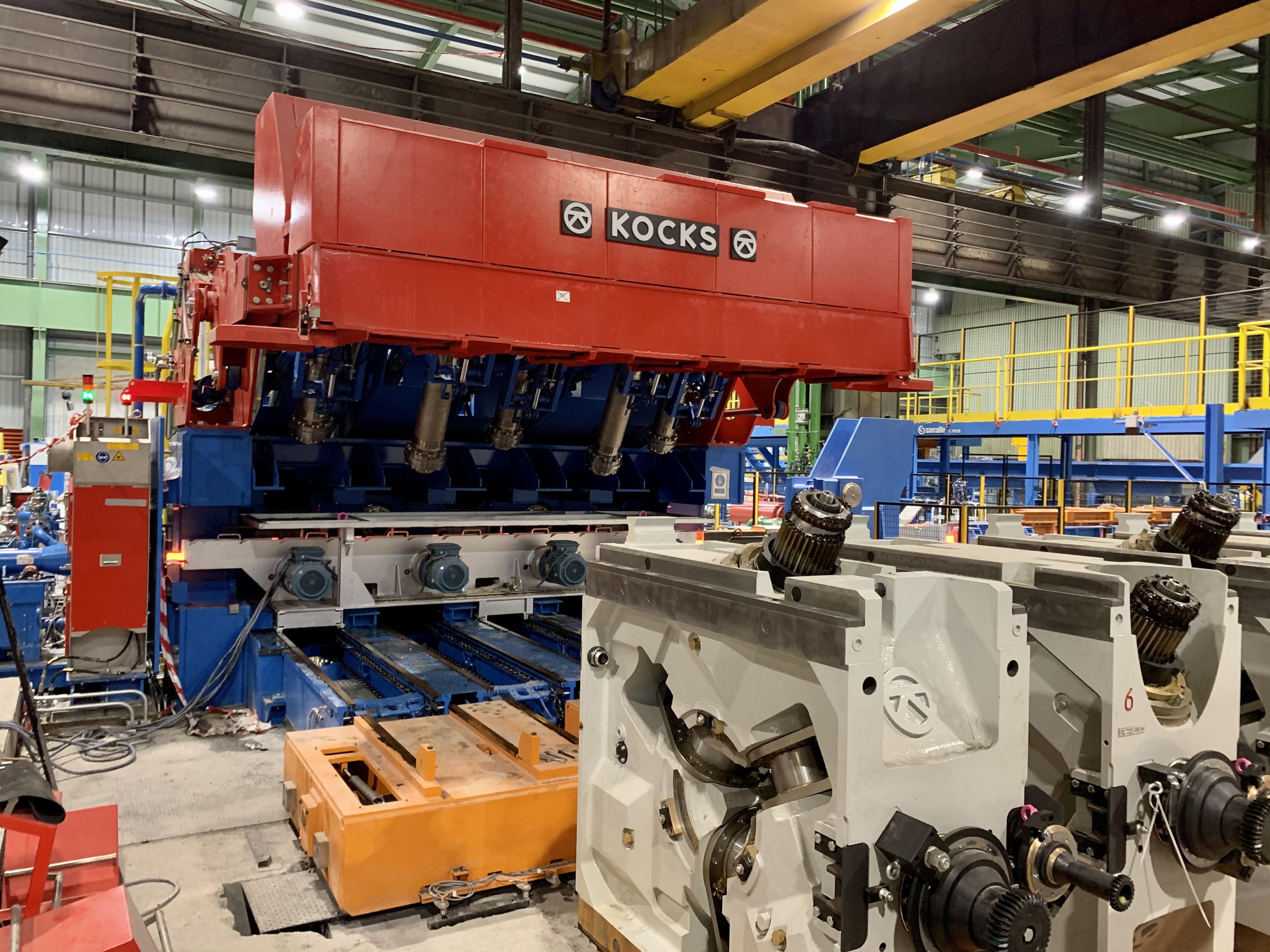 Sidenor is finalising investments in its Basauri plant, where it has carried out a technological renovation of the installations. For this purpose, the company has invested a total amount of 131 million euros, in two phases. The first one, amounting to 41 million euros, took place in 2017, and the second one, which is about to be finalised, has meant an investment of 90 million euros.
Thanks to this technological renovation, Sidenor's Basauri plant is at the forefront of the special steel sector in Europe. The new premises enable Sidenor to take a decisive step, integrating the best technological equipment available and thus meeting the highest market quality requirements.
Specifically, the second investment phase included the renovation of the Basauri rolling mill, in addition to building a new storage area for semi-products, a new bar straightening, control and wrapping line, two new thermal treatment furnaces and to extending the metallurgy lab. All these new elements were added together with the corresponding auxiliary installations such as overhead cranes, transport platforms, water, air and gas infrastructure, as well as training centres, among others.
The new rolling mill thus shows an increased capacity, up to 500,000 tonnes per year, while the bar manufacturing range is extended. This major investment will also improve product and process quality, which will lead to an increased competitiveness and efficiency.
Sidenor thus confirms its leadership in the production of special steel bars that meet the highest internal and dimensional surface quality requirements, which will enable the company to access markets where it had not been present so far.
In spite of the serious health situation and worldwide economic crisis, Sidenor has decided to continue betting on technological renovation as well as to invest as scheduled for this purpose. Thanks to such an economic effort made by the company, the Basauri plant is taking the lead in the sector at European level.
The overall aim is to ensure Sidenor's competitiveness and, thus, its future. For the company, this investment action is a country project, with a wide potential to boost the industrial fabric in its environment; for this reason, various Basque companies, as well as companies from other autonomous communities, have taken part in its execution. In this sense, Sidenor will ask the Ministry of Industry to include this project among the major initiatives which will receive a substantial part of the European Funds.
The project also meets the overall guidance of the European Union for the near future, with a special focus on the development of digitisation and intelligent manufacturing (Industry 4.0), apart from adding equipment which will notably reduce energy consumption and CO2 emissions.
Should there be any doubt left, the difficult situation experienced in 2020 has shown that countries which are really betting on industry have been able to much more successfully face the crisis and its challenges. Accordingly, Sidenor is also committed to a project which will favour quality employment and further create wellbeing for society.