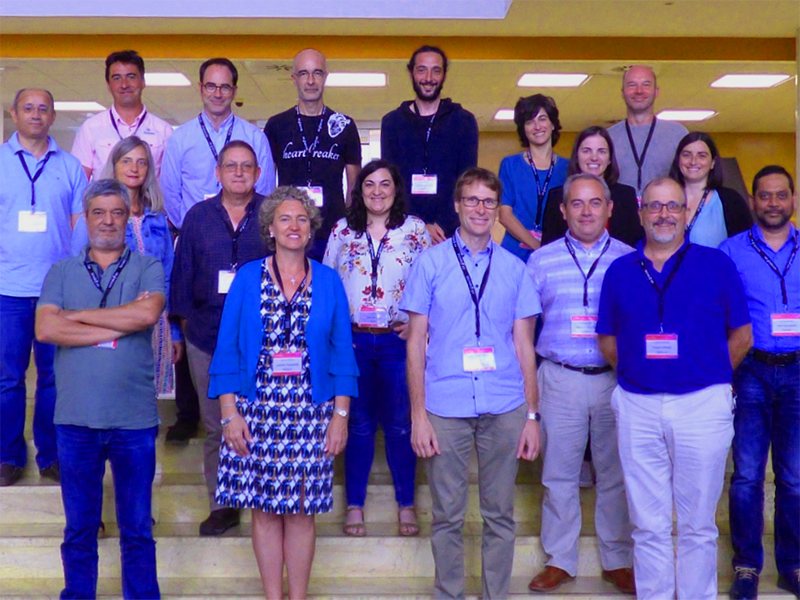 Last September, a technical follow-up meeting of the project named "Líquidos Iónicos como solución innovadora para una ecOnomía sosteNible en Euskadi" ("Ionic liquids as an innovative solution for a sustainable economy in the Basque country") took place in TECNALIA's facilities. The project, with the acronym: LION, has a duration of two years and gathers the main players of the Technical Science and Innovation Network of the Basque country, who are working on a new incipient technology. Among these players are corporate R&D units such as F. INATEC and SIDENOR, basic as well as excellence research centres such as BC MATERIALS, DONOSTIA INTERNATIONAL PHYSICS CENTER and POLYMAT, research departments from universities such as UPV/EHU- ANALYTICAL CHEMISTRY and UPV/EHU- CHEMICAL AND ENVIRONMENTAL ENGINEERING, and the technological centre TECNALIA, which coordinates the project.
This new technology combines various types of chemical compounds, with the aim of obtaining very promising results in distinct areas of our community's industrial activity. The project focuses on five different actions which affect a wide range of industrial sectors, from water treatment to metallic-content waste recovery, CO2 capture, lignocellulosic biomass recovery and the production of fuels for oil & gas industry.
The project is supported by the SPRI Group within the framework of its 2018 call.