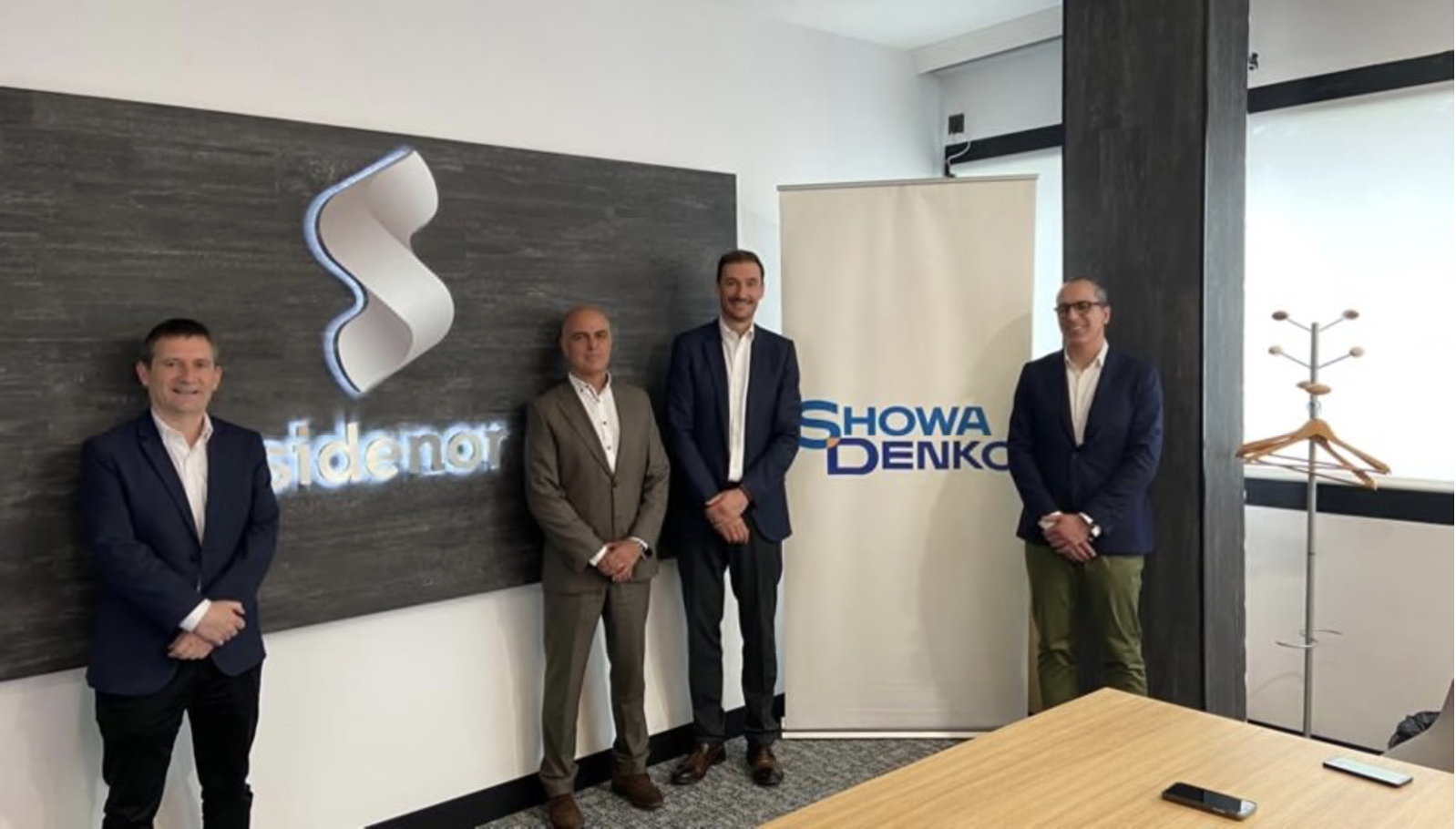 Showa Denko Carbon and Sidenor have concluded a Strategic Supply Partnership (SSP) that will enable both companies to achieve their long-term goals together, giving both a competitive edge along the entire supply chain.
The SSP provides a stable platform for protection against the traditional cyclical nature of the steel and graphite electrode industries leading to much higher resilience to the business cycle. With flexibility in pricing and demand, the SSP secures the supply of electrodes from Showa Denko to Sidenor and allows both to focus on continuous improvement, process development and digitalization.
This partnership also enhances sustainability by keeping competitive graphite-electrode production in Europe, while ensuring Sidenor can continue to supply its customers with innovative steel solutions via EAF steel production.
As part of the SSP, Sidenor and Showa Denko will be able to maximize the positive impacts of SDK's ΩMEGA product – a ladle furnace electrode produced in Europe with 100% renewable energy; as well as SDK's new partnership with AMI Automation.
The agreement was signed in Sidenor, Basauri on 27 April 2022 by Marco Pineda, General Corporate Director for Sidenor, Jose Cruz Zirion, Procurement and Logistic Director for Sidenor, Cesar Castiniera, EMEA Regional Head for Showa Denko, and Francisco Santoalla, Market Segment Leader for Showa Denko.