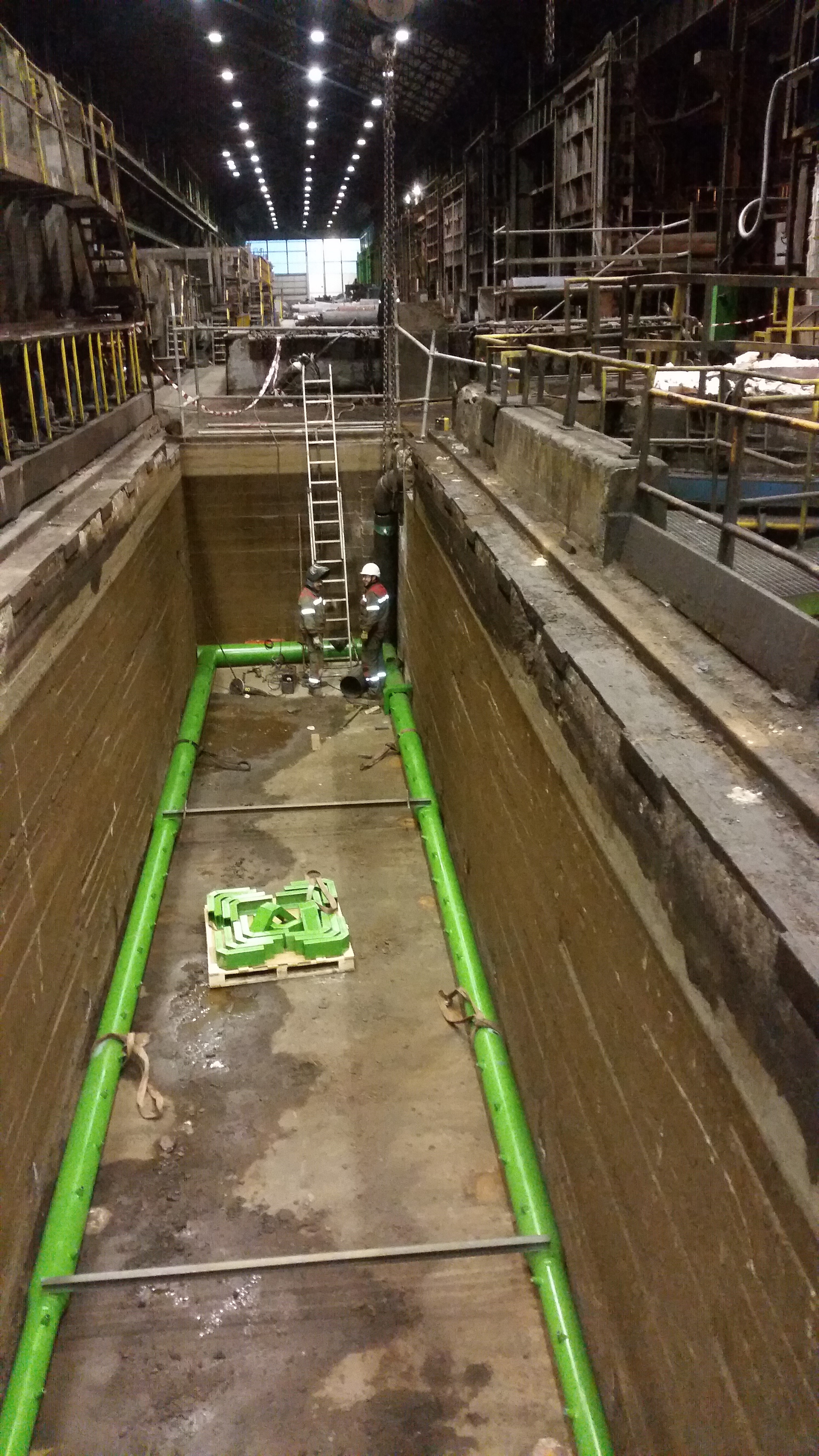 The project named "IMPROVED ENERGY EFFICIENCY IN HEAT TREATMENT PROCESSES FOR STEEL FORGINGS IN THE SIDENOR PLANT IN REINOSA" has been recently achieved, with the introduction of various improvements in the plant of this company, which is located in the town of Reinosa (Cantabria).
Objetive: the project mainly aims at reducing heat and electrical energy consumption in the Department of Forging, Heat treatments and Cylinders of Sidenor Forgings & Castings S.L.'s plant in Reinosa, by implementing various measures in the hardening installation, such as the inclusion of a new control regulation system and new cooling and pumping equipment.
Resultas: thanks to the implementation of these new systems, Sidenor Forgings & Castings S.L. has been able to improve information regarding key process parameters and the adequate flow and temperature management. This has led to a reduction in the energy consumption in the plant – in direct (process equipment) as well as indirect (related to reprocessing reduction due to hardening defects) consumption. Thus, annual heat savings of 701,389.67 kWh NG could be achieved, as well as annual electricity savings of 4,271 kWh.
This project has been financed by the IDAE within the framework of its tender "AYUDAS PARA ACTUACIONES DE EFICIENCIA ENERGÉTICA EN PYME Y EN GRAN EMPRESA DEL SECTOR INDUSTRIAL 2017" ("AIDS FOR ENERGY EFFICIENCY ACTIONS IN SMEs AND LARGE COMPANIES IN THE INDUSTRIAL SECTOR 2017"). The tender is co-financed by the European Regional Development Fund (ERDF) and managed by the IDAE with a budget from the National Energy Efficiency Fund, and aims at achieving an economy that is cleaner and more sustainable.