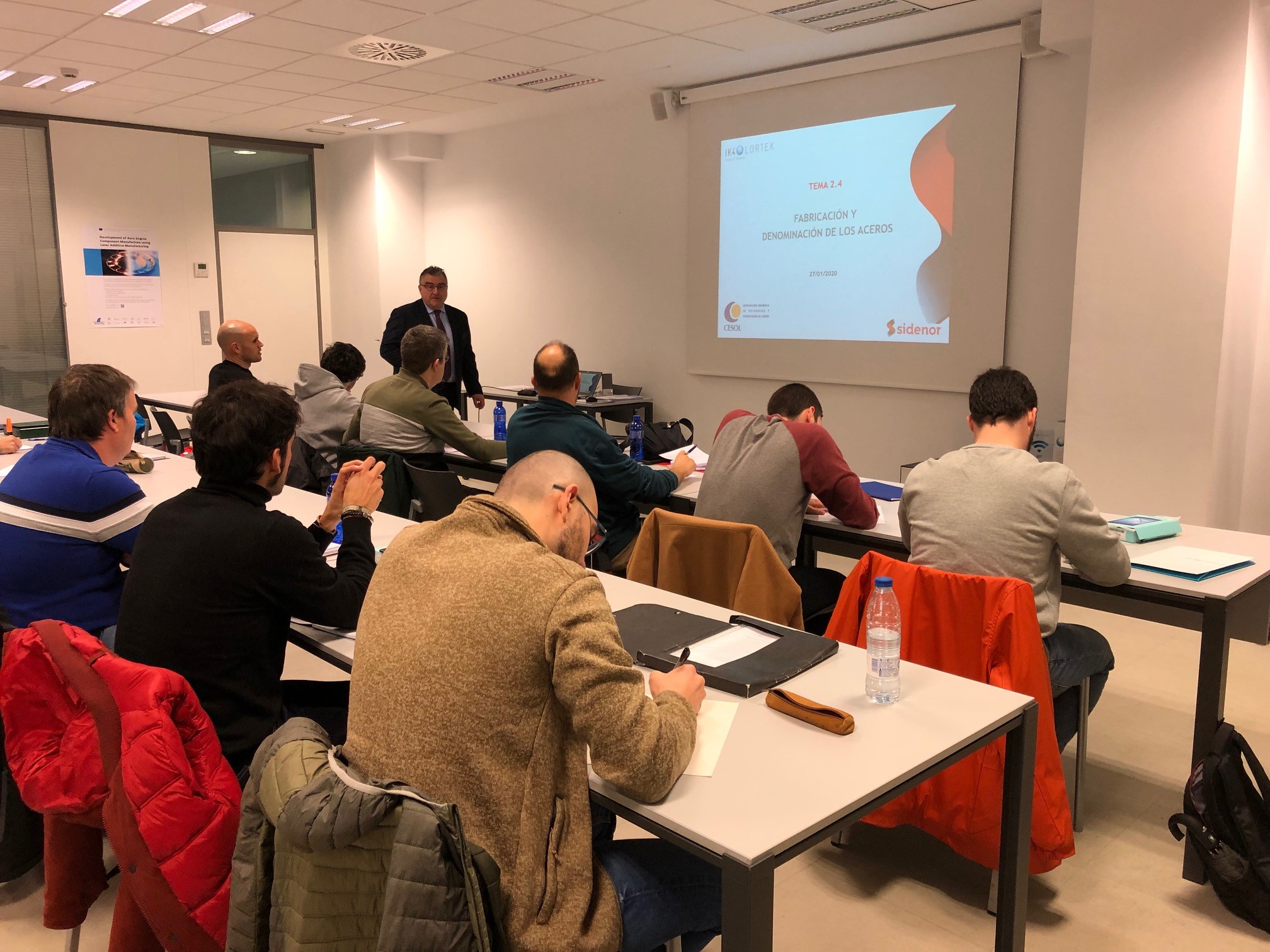 On Monday, January 27th, David Maza, Sidenor R&D Process Controller, participated in one of the training sessions of the "International Welding Engineer – IWE" Course organised by LORTEK, conducting a session of Module 2, which was focused on "Materials and their behaviour during welding".
LORTEK is a CESOL (Asociación Española de Soldadura y Tecnologías de Unión) -certified centre for the provision of this recognised course in which 16 university graduates have enrolled.
During a session of approximately 3 hours, titled "Manufacture and designation of steels", Sidenor R&D provided the participants with its wide knowledge in this matter. With its participation in the current edition, Sidenor R&D has strengthened its collaboration with LORTEK on the course agenda, in which other modules might also be included.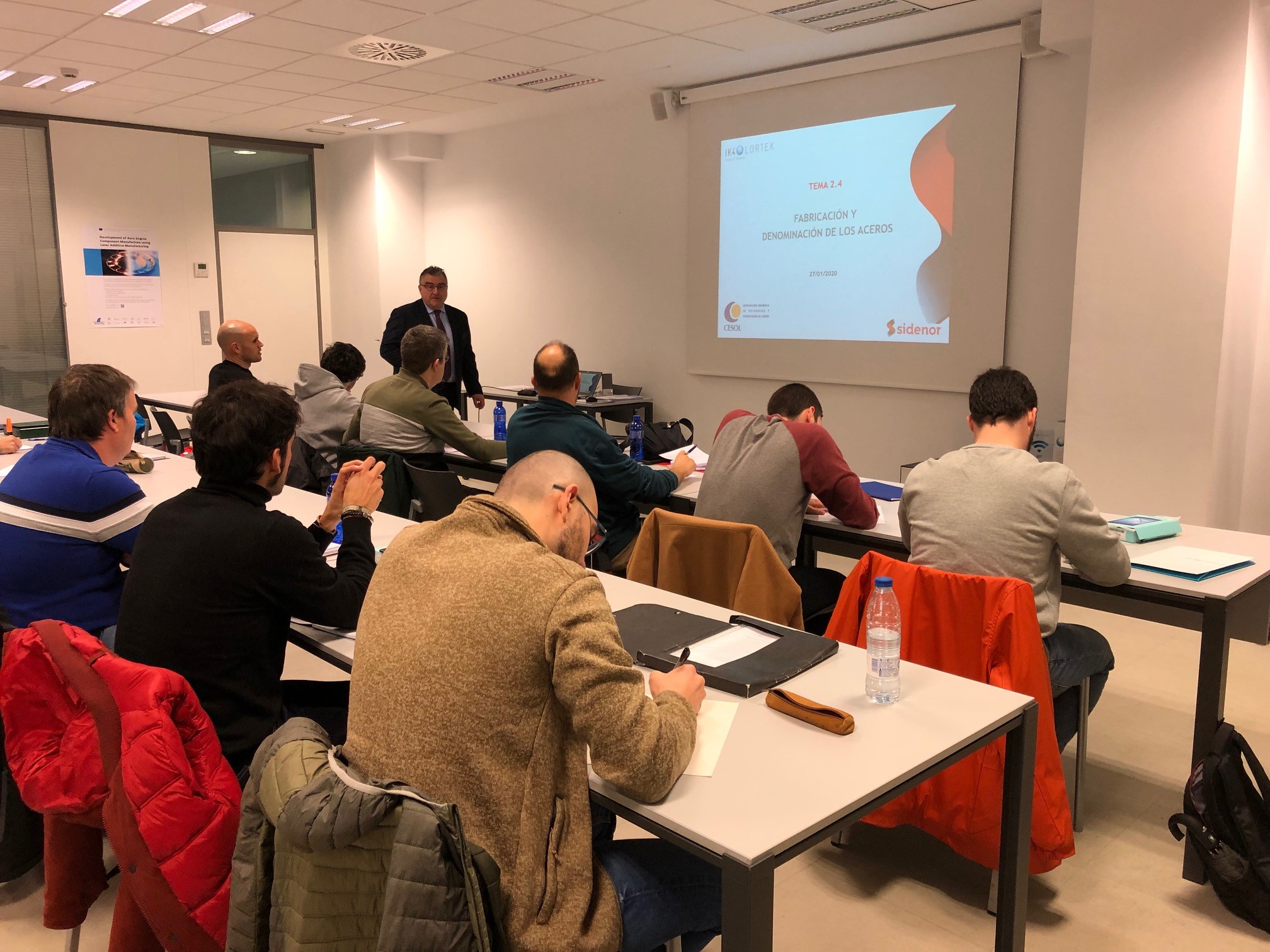 Sidenor Investigación y Desarrollo S.A. is a non-profit limited company with over 30 years of experience, which aims at being a metallurgy reference for Sidenor as well as its customers. The activity of Sidenor R&D focuses on increasing competitiveness by means of improvements and innovations in Quality, Costs, Productivity and Product Development.