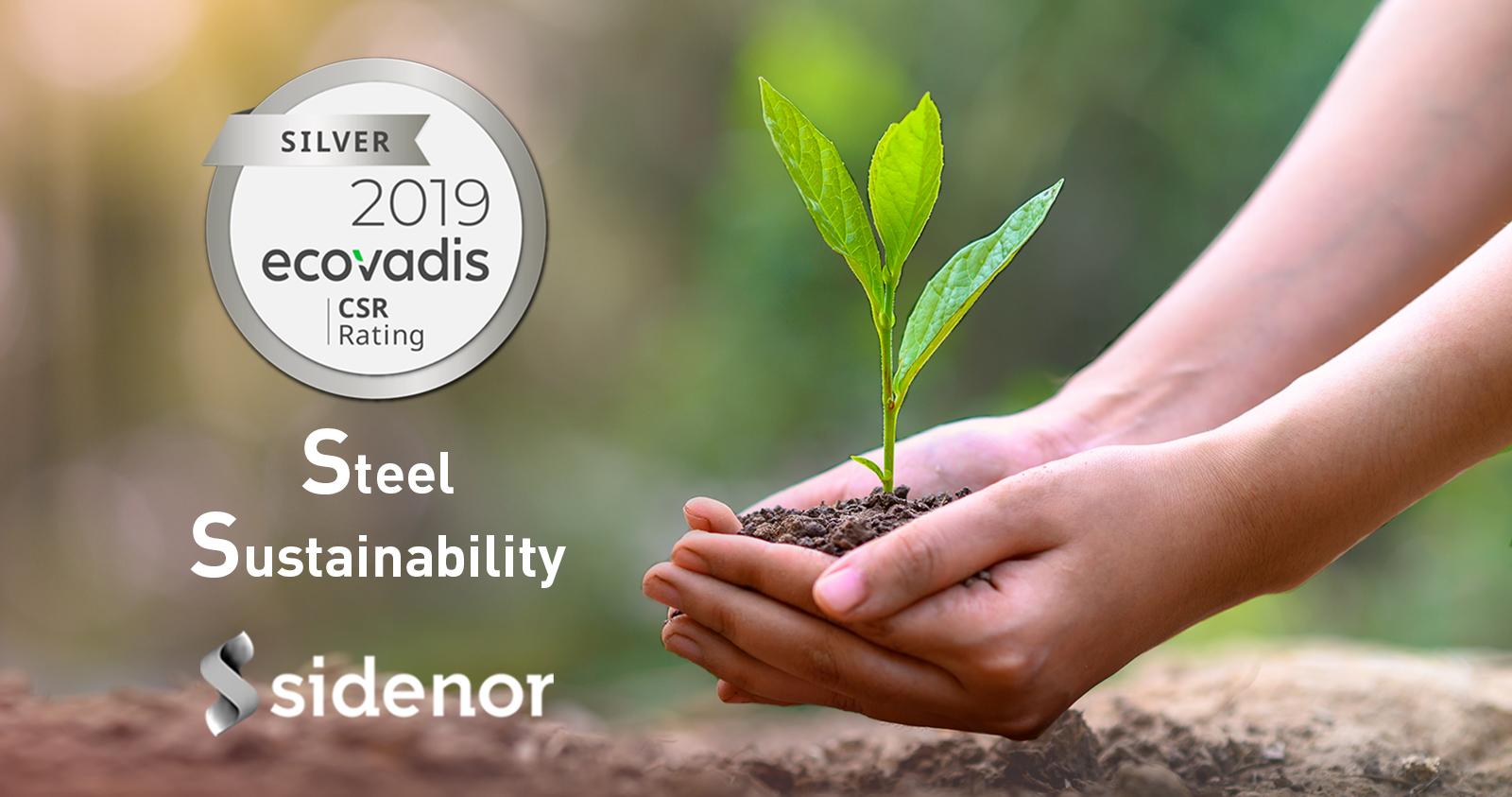 Sidenor was awarded the "Silver" rating by EcoVadis: this fact is no more than the result of our continuous commitment to sustainability and respect for the environment.
What is EcoVadis?
EcoVadis is a platform intended for the rating of sustainability in global supply chains. EcoVadis's scorecard results facilitate the understanding of, follow-up on and improvement in environmental, social and ethic performance all over the world.
Like many companies, we work on our sustainability indicators by means of this tool and in 2020, for the first time, we have reached the "silver" category, highlighting our environmental practices and having actions in place in the other areas, which will undoubtedly improve in view of the next report, such as, for example, the supplier platform in which we will consider the commitment to ethic and sustainability aspects from the point of view of Sidenor as a customer, and which will represent an important step forward for Sidenor in sustainable purchasing practices.
The work performed for this report is valid for one year, that is, until January 27th, 2021; at that time, we hope, thanks to the improvements implemented and our contribution to the 2030 Agenda (through our contribution to the Sustainable Development Goals), to improve our position in the ranking and obtain the gold category.
Apart from the EcoVadis report, all actions of Sidenor in terms of Sustainability and non-financial aspects are available for consultation in our Corporate Report on our webpage.
We hope that our commitment to sustainability in the value chain will spread positively in all environments in which we are present.